Getting in new puzzles from the Karakuri Creation Group is always a treat. With Ronaporthe the donkey it was no different. This little donkey is just beautifully made.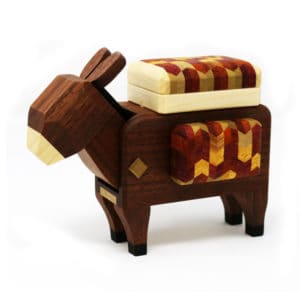 Made by Yoh Kakuda the craftsmanship is just excellent. The luggage on the top and sides is finished with Yosegi. This is a form of parquetry and made from wooden inlay.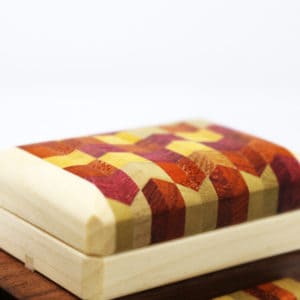 While a easy puzzle to solve this is just a delight to appreciate the thought and attention to detail. As with all Karakuri Creation Group pieces this one is not cheap. In fact at the time of writing this is the most expensive puzzle we stock. But if you want a piece of art that is also a puzzle then we hope you think like we do it is worth it! Find Ronaporthe here.