We were very excited recently to take delivery of a new range of puzzles. Rademic puzzles are a Czech based company founded by Radek Micopulos and have been making quality puzzles since 2005.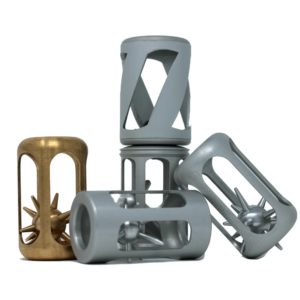 All of these puzzles are based on the concept of The Hedgehog in the Cage. This is a style of puzzle first noted in an American publication around 1895. In the Czech Republic the puzzle was adopted into a series of adventure books written by Jaroslav Foglar and published in the 1940s. Over the years lots of different styles of this puzzle were developed being made various materials; wood, plastic and metal.
Over the years Radek has developed new and unique variations on the puzzle and the pieces in the collection are all worth trying each offering something different.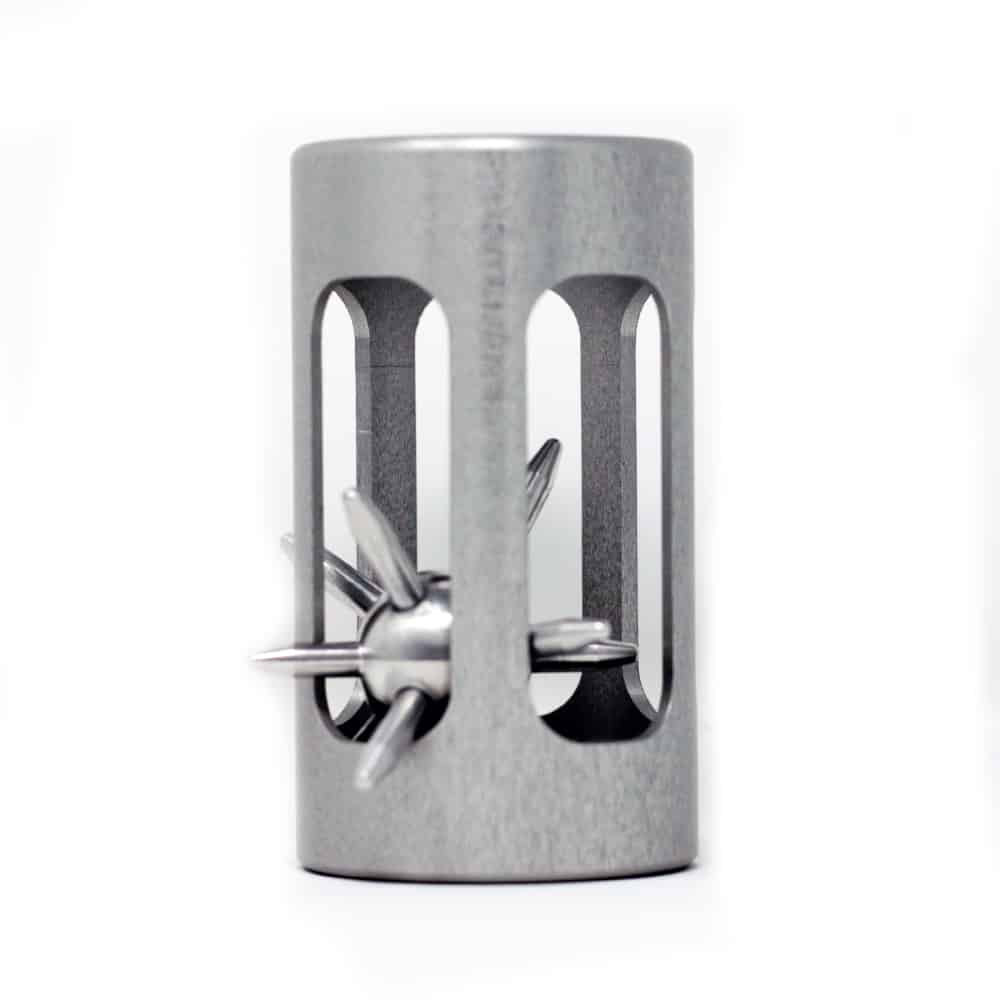 You have the Classic from 2009. This is based on the television series The Mystery of the Puzzle and has a playful way to remove the hedgehog. Find the Classic here.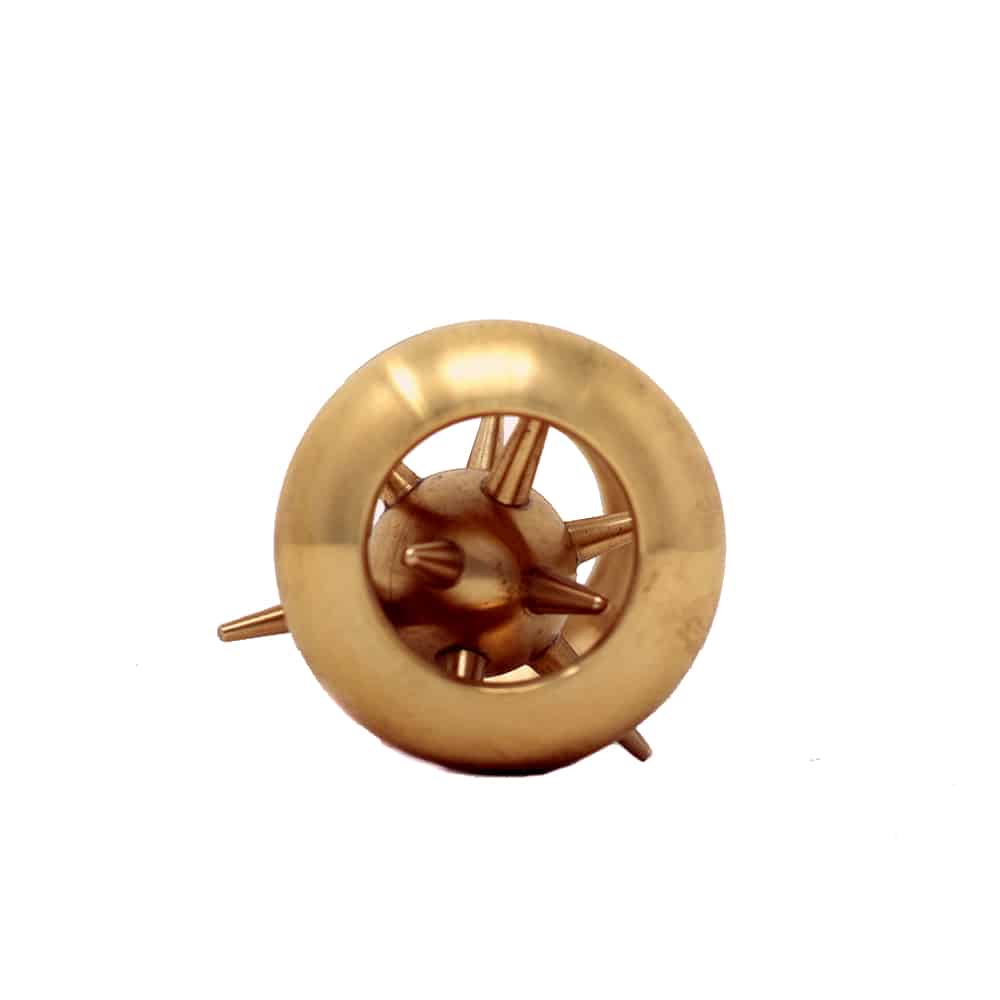 This is the Original in brass, designed in 2014. It looks and feels amazing and is made to a very high standard. The 'Hedgehog' in this model holds a nice suprise. You can unscrew it to reveal the plans for a flying bicycle just like the novel by Jaroslav Foglar. Find the Original model here.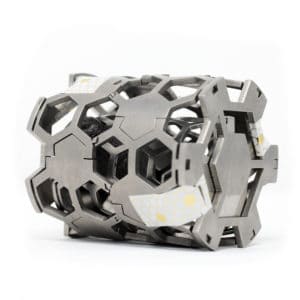 This futuristic looking piece  is the Hexahog from 2018. It actually combines two puzzles in one. The outer hexagonal cage dismantles and then you have to try and rebuild it. Inside is a smaller cage housing a brass Hex, the aim being to remove the brass piece. This is perhaps the most unique of the range and looks great while providing a real challenge. Find the Hexahog here.
We think Radek is doing a great job producing quality puzzles while pushing innovation an coming up with interesting new designs. You know when you buy one of these it is going to be precision made and something that will last. It's going to be exciting seeing what comes next from Rademic Puzzles!